Vans are often seen as a soft target when it comes to theft. Expensive tools stored inside, often coupled with less stringent security measures, provide an irresistible allure for the opportunist thief.
However, there are many ways you can make their life more difficult just by implementing a few simple additions ensuring that your van's security is up to standard.
Windows and doors
While this might sound like common sense, it's worth repeating. Ensure that all windows and doors are securely locked when you're outside of your van as advised by the UK police, even if it is just for a minute or two. This is enough time for an experienced thief to grab whatever they need without being seen. Heed this advice, especially during the warmer summer months, when windows are often kept open.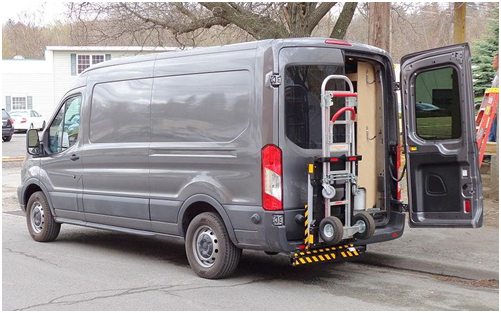 Grills
Windows can be an easy point of entry, but they are also easy to reinforce. By simply installing something like a fitted grill you'll make it far harder to access your van through a broken window.
Alarms and locks

You can add to your vehicle's security by adding a number of security devices and van locks.
These could include such things as deadlocks and slam locks surrounded by security plates which make it impossible for thieves to pick the locks with drills or screwdrivers. You could also consider installing an alarm system if your vehicle doesn't already have one.
Tracking device

Like cars, vans can be fitted with tracking devices, meaning that if they are stolen you will be able to trace it at all times.
Parking

If you're not at home in your own secure garage which probably needs looking at if it's off a certain age, for example, thinking about getting a Garage Door Repair done to make sure the van is safe, then make sure that you think about where is best to park your van. If you park the side and rear doors close to walls then it will make it harder for potential thieves to enter. Wherever possible, park near other cars, in areas that are well-lit and that have CCTV video. Installing a dashcam can also deter would-be thieves. Many modern versions even feature movement sensors that start to film when someone is approaching. While these might not always stop the thieves, they can provide invaluable evidence later on when you're looking to catch the perpetrator.