It is good to get a bit more adventurous with colors in your wardrobe. It is easy to amass a selection of black, white, grey and navy attire, so it's nice to have a bright and colorful option for special occasions.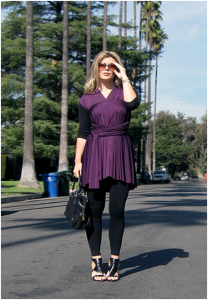 Purple is an interesting color choice. According to the website Live Science, the color purple is associated with wealth, power and royalty. If you own a purple dress, you may be wondering which color shoes, bag or accessories to wear with it.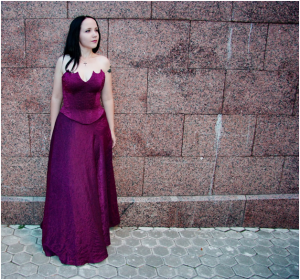 For shoes, you will not only have to decide which color to choose, but you will also need to consider the style. The style of shoe you choose will depend on factors including the type of event you are attending; whether it is a formal event, day-time or night-time event; and the time of year.
Another factor to consider will be the style and length of the dress. A pair of shoes will look different when worn with a purple maxi dress than when they are worn with a skater dress.
There are several color options to choose from.

One option is to wear more purple. This doesn't mean you need to find matching shades of purple. In fact, it will be easier and it will look better to have contrasting colors of purple, such as a much lighter shade like lilac or a much deeper one, like plum.
Another safe color choice is nude, which will help to make the dress stand out even more rather than take away from it. Nude would be a good choice for an understated look.
Adding some sparkle

If you are wearing your purple dress to an evening event and you are going for a more glamorous look, gold is a good option. If you opt for gold shoes, you should keep other accessories to a minimum. If you are wearing a purple maxi dress, sparkly shoes could be a better option than nude shoes, which would be almost invisible with a maxi dress.
Silver would also work well with deep purple. If you choose silver shoes, other accessories should be kept to a minimum.
Bright colors

If you want to go for something completely different, choose bright colors such as yellow, pink or blue for shoes and another bright color for your bag.